From carbo-loading to sleeping through alarms on race day, these TV shows had the best running-related episodes
If you're looking for a new show to binge-watch, we've got a list of a few sitcoms for you to try out. Even better, we've singled out running episodes from each of them, so you can test the waters with a topic you're passionate about, and (hopefully) find a new favourite TV show.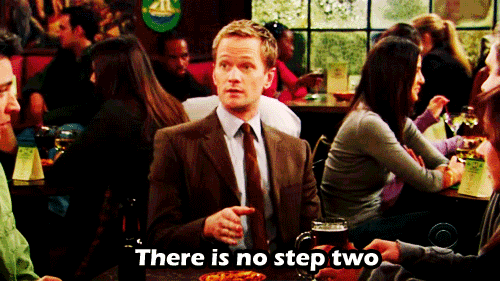 How I Met Your Mother
—Season 2, Episode 15
This episode of How I Met Your Mother shows viewers that you should never be too cocky. "Step one to running a marathon: You run. There is no step two," Barney Stinson, one of the main characters, says in the episode. To prove running a marathon is easy, he runs the New York City Marathon, and somehow finishes in a pretty good time. Later on, however, he gets stuck on the subway after completely losing the use of his overworked and beaten up legs. Don't be overconfident, people. It'll come back to bite you.
RELATED: The 18 best running movies you can stream right now
Arrested Development
—Season 3, Episode 4
In this episode of Arrested Development, main character Michael Bluth runs a father-son triathlon to impress a woman. He trains hard in the lead-up to the race, which turns out to be a children's obstacle course instead of a real triathlon. All the same, he wants to win, and when offered some drugs, he takes them without much hesitation. Unfortunately, they weren't performance enhancing drugs, and he ended up unable to walk afterward. It just goes to show that doping is a dangerous road to take.

Friends
—Season 6, Episode 7
Although the Friends theme song says "I'll be there for you," Rachel Green wants to be as far away from Phoebe Buffay as possible when she sees how oddly she runs. Phoebe runs the same way she did as a child, with her arms flailing wildly as she goes along. Rachel's embarrassed to be seen with her, but she eventually realizes that running isn't about looking good, it's about enjoying yourself.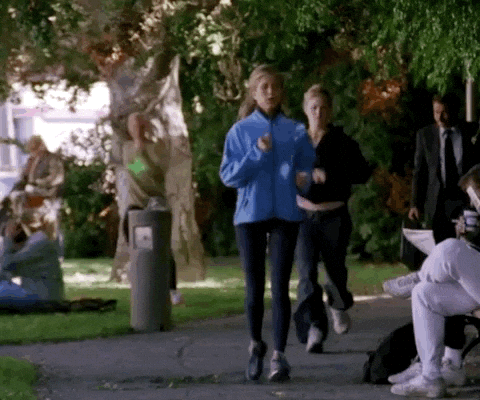 RELATED: Non-running movies to motivate runners
Seinfeld
—Season 7, Episode 5 
This episode of Seinfeld focuses on every runner's worst nightmare: missing a race because you overslept. Jerry Seinfeld hosts a professional runner named Jean-Paul, who is in town for the New York City Marathon. Jean-Paul famously slept through his alarm and missed the Olympic marathon a few years earlier, and Jerry doesn't want that to happen again. However, after a power outage that resets their alarms, that is exactly what happens. Jean-Paul makes the race, but just barely. Truly a stressful episode for runners.
RELATED: 13 memorable (and sometimes ridiculous) running scenes in movies
The Office
—Season 4, Episode 1
This episode of The Office has it all—course-cutting, chafing, a charity fun run and so much more. The race, organized by office manager Michael Scott to raise money for rabies research, is called the Michael Scott's Dunder Mifflin Scranton Meredith Palmer Memorial Celebrity Rabies Awareness Fun Run Pro Am Race for the Cure. With that name alone, you should want to watch this episode.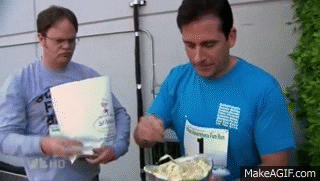 The best part, however, has to be when Michael eats some fettuccine alfredo to carbo-load for the run… five minutes before the race begins. As you would expect, this does not work out for Michael (at one point on the run he says the "fettuccine is sitting in my stomach like a rock"), and while he ends up completing the 5K run, he pukes up his pre-race meal at the finish line.