Runners can learn a thing or two from golden retrievers (or whatever type of dog they own)
Have you ever seen a golden retriever (or any dog, for that matter) reluctant to go on a run? If you say, "wanna go for a run?" to your dog, it doesn't matter if she was just in trouble for chewing a table leg or in the middle of a belly-rub. When she hears those words, she'll forget about everything else in the world and all that will matter is you, her and getting outside to run. Wouldn't life be so much better if you felt that way about every run?
Smile more
When your dog realizes you're taking her on a run—whether it's because you told her, she sees you're in your running gear or she notices you have her leash—her tail will start wagging as if it has a mind of its own. Anything that gets in the way of that tail's path is getting fired across the room, and if you have little children, you'd better hope they don't walk behind your dog, or they're getting wagged in the face.
RELATED: Runner's best friend: picking the right dog for running
Through all of that, whether your dog hits a glass of water onto the ground or knocks your kid to the floor, she won't stop wagging her tail—she's just too excited to go for a run. Even throughout the run, your dog will continue to wag her tail. But runners? We don't wag our tails (or smile) enough when it's time to run. Sure, most of the time we're happy to go for a run, but there are a lot of runs we dread. Take a lesson from your dog and, no matter what, wag your tail like crazy when it's time to run.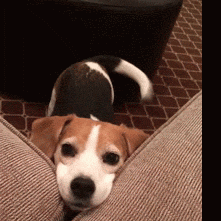 RELATED: Practising appreciation for running
Live in the moment
All of this comes down to one thing: living in the moment. Dogs are so good at living right here, right now, and all that's on their mind on a run is the fact that they're running next to you. Yes, dogs don't have the most stressful lives, so they might not have as many problems to think about as we humans do, but if you try to live in the moment on your runs, you might enjoy them more.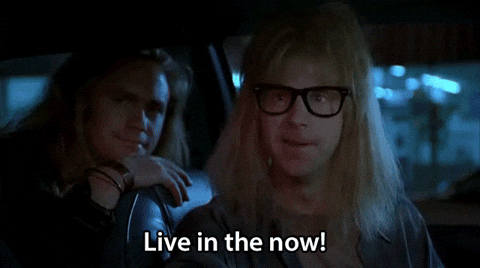 RELATED: The best and worst trail running dogs
Focus on your breathing, your heartrate, your effort level or any other part of the run. Take in the scenery and enjoy the workout. The better you get at living in the moment, the more you'll have the same reaction as your dog when it's time for a run.