Wondering how to reach enlightenment while eating delicious food? Running an ultra might be for you.
You like running long distances. So, what happens when you run even further? Do you discover the meaning of life? Get extremely hungry? Fall asleep? Turn into a Zen monk? Ultramarathons, or ultras, are distances longer than 42.2K. Professional ultrarunner Jen Shelton started running ultras in hopes of becoming a better person. She thought if she ran 100 miles, then she would transform into "The Buddha, bringing peace and a smile to the world."
With many 100-mile distances to her name, Shelton is still running toward becoming a better person.How do you know if you're ready to run an ultra? Here is a list of telltale signs that running really far is for you:
https://www.instagram.com/p/BTR1XYTli2r/
1. You think you'll reach enlightenment
Like Shelton, some of the best ultrarunners start by thinking running longer will help them reach enlightenment. Keep going, and you just might get there.
2. You like to eat snacks
Training for an ultra requires ample calorie intake. If you like to eat snacks every hour, then ultrarunning could be for you.
3. You really like being outside
Ultrarunners endure all kinds of weather in the trails and mountains. They will find just about any excuse for running in nature. If this sounds like you on a Saturday, then hit up your local trail running group and get started.
RELATED: Trail running myths: Don't believe everything you see
4. You think your jokes are hilarious
Ultrarunners spend a lot of time training, adventuring, and racing alone. If you have a list of funny jokes to keep you entertained on the trails, then you could be the next Scott Jurek.
5. It takes you more than three hours to warm up
When running long distances, the highs are more exciting, and the lows can be far worse. Remember that time when you felt horrible for 5K? In an ultra, there are so many 5Ks to run, you will likely feel like a champ by the next one.
RELATED: The Instagram account for ultrarunners
6. You like to explore
Your family adds two hours onto the time you said you'll be back from your long run. You are always finding new routes, trails, and pretty sights during your training runs. And you're rarely back in time for dinner.
7. You believe in lessons, not failures
Ultrarunning teaches runners tough lessons about running and life. Ultrarunners are always learning, as they are usually trying new things and making mistakes.
RELATED: This book may change your life on and off the trails
https://www.instagram.com/p/Bqvw2WxhN7d/
8. Elaborate aid stations are your jam (and peanut butter)
Gels and oranges are great at the aid station in a marathon. But have you ever tried a made-for-you bacon and egg sandwich? Aid stations in many ultra trail races go above and beyond. At the kilometre 58 aid station? Grab a seat, and someone will be by to take your order.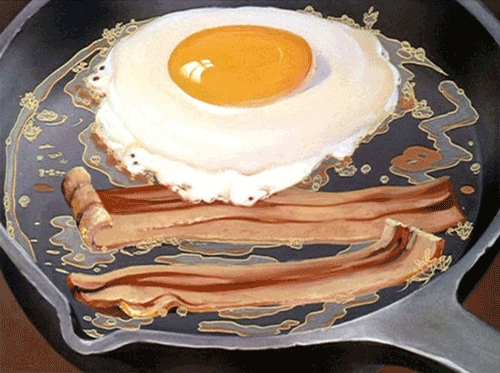 9. Sometimes you like to walk
In an ultra, sometimes you need to walk. Power hiking, or just walking, a few miles is not only accepted, it can be encouraged.
RELATED: Mantras for trail running toughness
10. You like running more than you like sleeping
You will wake up at 4 a.m. for a training run or race, but not for any other activity. It seems obvious, but don't sign up for an ultra if you don't like running.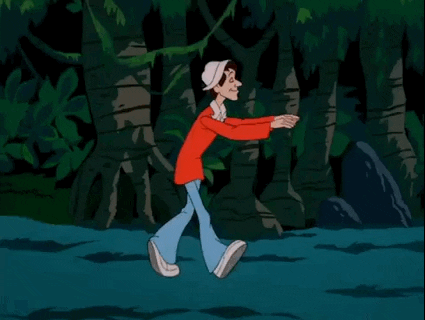 With or without the right attitude, running an ultra will be an experience you never forget. Ultrarunners love to run, be outside, eat, explore and discover the meaning of life. As for becoming Buddah? "I'm still the same old punk as before, but there's always hope."