Because every race deserves a proper celebration
Here at Canadian Running, we believe every race, good or bad, deserves to be celebrated, and as Canadian runners everywhere are finally standing on real start lines again, the post-race celebration is even more important. Unfortunately, many race organizers have had to cancel their usual finish line parties because of COVID-19 safety issues, so runners will have to take things into their own hands, and if you're stuck for ideas, we've got you covered.
RELATED: 5 ways to celebrate your virtual race
Throw your own post-race party (safely)
If you're the social type who wants to celebrate with all your friends and family, plan to host your own celebration. It could be as simple as having your running buddies over for a few drinks and snacks in your backyard, or it could be a full-on potluck-style dinner party with your closest friends and family. However you choose to do it, make sure you have someone on the organizing committee who's not running the race to help out, and be sure to follow all of the COVID-19 guidelines in your province or territory to keep everyone safe.
Take yourself out to your favourite restaurant
Food tastes best after a run and even better after a race, so hang that finisher's medal around your neck and head out to your favourite spot for a celebratory meal. Whether it's post-race brunch you're after, a burger and a beer or takeout you can bring with you for a picnic in the park, it's hard to go wrong. Just remember to call ahead to find out if you need a reservation so you're not left disappointed.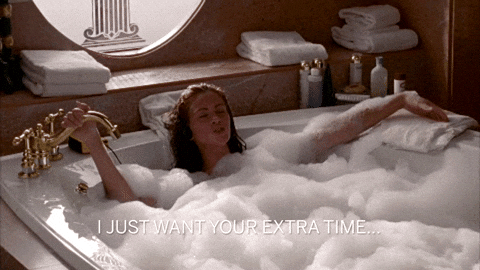 Pamper yourself
Now is the perfect time to take yourself to the spa, get a massage or finally get that pedicure you've been waiting for throughout your entire training cycle. Even simply running a warm bubble bath at home will feel luxurious after all the work you've put in leading up to race day.
Buy yourself a present
What better time is there to treat yourself to some new running gear than after a race? After all the training you've done, you could probably use a new pair of shoes anyway, and there are a lot of other fun items, like watches, wireless headphones and running vests that you could get to use for your next race (because you know there will a next one).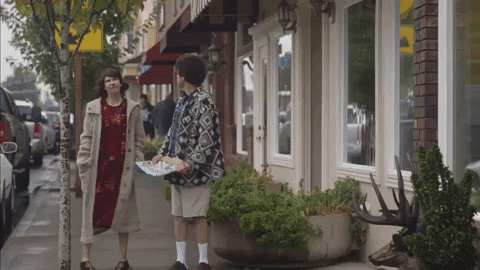 Explore the area
This is a no-brainer if you're doing a destination race, but even if you're closer to home, take some time to walk around and explore the city or town you're in. It's often a good idea to walk around a bit after your race to help clear lactic acid, and when you play tourist in your hometown, you often discover things you didn't know existed.
RELATED: What do I do after my goal race?
Sign up for another race
There's nothing like that post-race high to motivate you to sign up for a new challenge.