Canadian runners are a special kind of breed
Canadian runners aren't like other runners out there. We've got more space per person than anyone else in the world and we use it — no matter the weather. Whether you've lived here your entire life or you arrived from somewhere else, you know you're a runner in Canada when these gifs resonate with you.
Snow up to your knees doesn't scare you off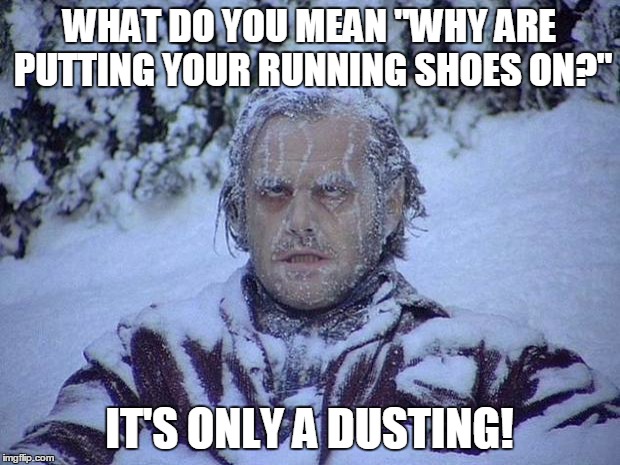 Three feet of snow is just an extra challenge to make us stronger for the spring, right?
Neither does the cold
For some of us, it's always shorts and singlets season.
You know shovelling snow is the best form of cross-training
Who needs a gym in the winter when you've got six feet of snow?
Coach shovels entire lane for team track workout after B.C. snowstorm
The heat doesn't bother you either
Only a Canadian knows what it feels like to run in -30 C and +30 C.
You always try to give people lots of space as you pass them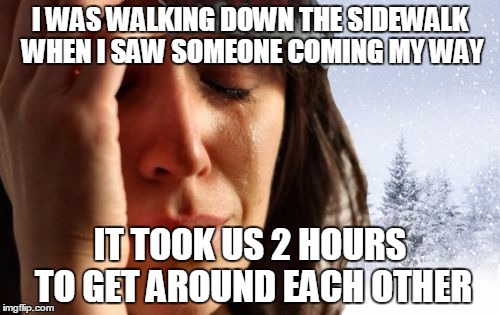 You go ahead! No you go ahead! No, you go — I insist!
And you always say sorry as you go by
Did you bump into that pedestrian? No. Do you say sorry anyway because the potential was there? Absolutely.
You know maple syrup is the ultimate mid-race fuel
What better way to get your mid-race carbs than with Canada's perfect condiment?
You know it's the best running country in the world
Beautiful wilderness, tonnes of space, nice people — sure, we deal with some weather, but that's part of the charm, right?