All in favour of sprinklers at the finish line say aye
Photo by: Fred Goris
Runners aren't the type of people who hold back from expressing their thoughts, especially after a race. A thousand thoughts usually go through a runner's head during a 5K: Where is the finish? Why does this feel so long? Am I going too fast? Why does it feel so warm? Here are a few of the common thoughts runners have after finishing a summer 5K.
Wow, that was hard!
A 5K race isn't a walk in the park. Pushing your body at a threshold pace for 20 to 40 minutes can take a toll on your body.
OK, where's the water?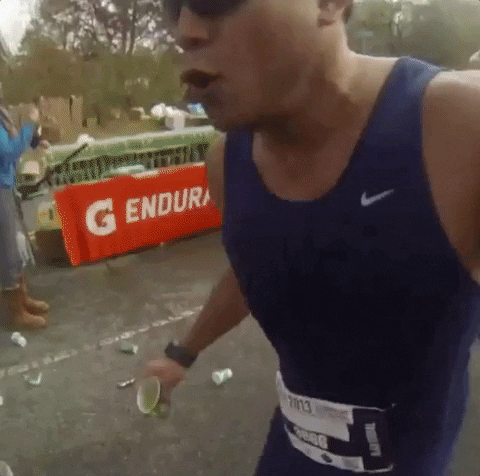 Seriously.
How do people run in this heat?
Humidity can do that to you…
Does anyone have a towel?
Don't worry if it looks like you just jumped into a pool. Embrace it–it's a sign that you've worked hard.
Let's do that again
Now that the post-race pain has subsided, you're ready for the next one.