Here are a few things every new runner should know before diving into the sport
We're into Year 2 of the COVID-19 pandemic, and with gyms and other training facilities still closed in many places, more and more people continue to turn to running as their primary means of exercise. While running is definitely an easy activity to jump into (all you need are shoes and a positive attitude), there are still things to consider before getting started. If you're a new runner or someone who's considering trying the sport out, take a look at these nine tips before you lace up and head out the door.
Get a plan
Whether you decide to hire a coach or write a schedule out for yourself, it's important to have a plan for your running. We're not saying you need to dive into a 12-week marathon training plan or anything like that, but simply knowing when you're going to run and for how long can be a really big help. If you have no plan, then it will be easier to skip training sessions, but if you have a schedule written out, you'll feel much more accountable, and you'll be less likely to miss runs.

Follow the 80/20 Rule
When you're writing out your training plan, be sure to follow the 80/20 Rule. This rule is widely accepted as the best training approach for runners of all levels, and it states that you should complete 80 per cent of your runs at low to moderate intensity. The other 20 per cent is reserved for higher intensity workouts. Following the 80/20 Rule will go a long way in keeping you injury-free, and it will also help you get faster in no time.
RELATED: What is the 80/20 rule?
Wear the extra layer
If you're getting ready for a run and you're unsure about what to wear, be safe and throw on an extra layer. It's way worse to be underdressed and cold on a run than it is to be overdressed hot, because you can simply remove a layer if things get too warm. If you're 5K away from home and freezing without a jacket, though, there's nothing you can do other than turn around and rush back to your house.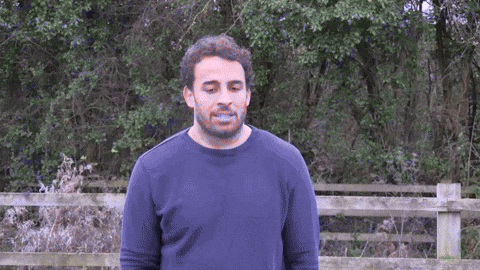 Get a tracker
You can buy a GPS watch if you want, but there are plenty of tracking apps available that you can upload to your phone for free. From Strava to MapMyRun and more, these apps will tell you how fast you're going, how far you've run and plenty of other metrics. Time isn't a bad way to measure your runs, but it can be nice to have a few more stats in front of you so you know if you're improving.
Get the right shoes
The one thing that you should definitely invest in when you become a runner is a pair of good shoes. Your gym trainers or basketball shoes aren't going to do the job anymore. Sure, you can run in any type of shoe, but running shoes are designed specifically for runners, and wearing the right pair for you will help prevent injuries.
RELATED: 8 tips for running a PB in your next race
Find running buddies
Depending on where you live in Canada, running with other people might not be permitted right now, but whenever we're allowed to run in groups again, you should find some running buddies. Running groups hold you accountable, and even when you don't want to go out and train, you'll feel obligated to go since you know people are waiting for you. Plus, it's just more fun having friends to run with every day.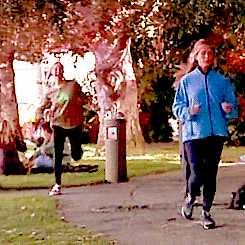 Don't get boxed in
As you enter the sport, you might have a certain distance or race in mind. Maybe you want to run a 5K, or perhaps the marathon is calling your name. Whatever the case, don't let yourself get boxed into one certain distance. There are so many different races out there (not to mention other different types of running, like on trails and the track), and you should feel free to try them all. You might be training for a marathon, but that doesn't mean you can't dabble in other distances as well.
Race
Try racing. It's super fun, and it will add to the list of reasons to get out and train.
Don't feel pressured
With that being said, you shouldn't feel like you have to race. Yes, a lot of runners can't live without racing, but if you have no desire to compete, then don't feel pressured to do so. If you're happy to train for the sake of training, then that's great, and you shouldn't need to justify your running with a competition.
Check out the latest buyer's guide:
Time to take advantage of holiday discounts