You don't need to watch a movie about a runner to find inspiration for your training
Looking for something to motivate you to get training? Here are five movies that runners can watch to get inspired. They aren't running-specific films (although we do have a great list of running movies, too), but they've got messages and vibes that will inspire you to head out the door for a workout.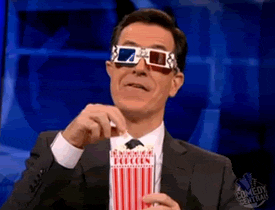 Rocky 
This is a classic "get up and train" movie. If you're lacking motivation, just hearing the Rocky theme music will get you jazzed up, and seeing the training montage with Sylvester Stallone doing one-armed pushups, punching slabs of beef in a meat locker and running up those stairs in Philadelphia will help, too. Really, any of the Rocky films can give you the jolt of energy you need to go out for a run. Just don't jump up and down with your hands in the air when you get to the top of a hill, because people might give you some weird looks. 
RELATED: 13 memorable (and sometimes ridiculous) running scenes in movies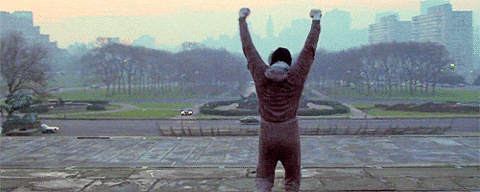 Shawshank Redemption
Shawshank Redemption might not seem like the kind of movie that can inspire athletes to work out, but it's got some important lessons. It's a story about resilience and hope, which can both help runners a lot. If you're resilient in training, there's no telling how far you can go, and if you're optimistic and hopeful, you'll shoot for big goals. As if you needed any other reason to watch the movie, it's narrated by Morgan Freeman, and his voice alone is enough to inspire even the most unmotivated of runners.
RELATED: The 18 best running movies you can stream right now
Rudy
Rudy tells the true story of Daniel Ruettiger, an exceptionally average young man with very little athletic ability who trained with the University of Notre Dame football team. Near the end of the film, there's a speech about quitting that will motivate you to see everything you start through to the end, no matter how hard it gets. This last bit could come in handy on those runs when you consider walking home or calling someone to pick you up.  
Eddie the Eagle
This film (another true story) follows British ski jumper, Michael "Eddie the Eagle" Edwards, on his path to the 1988 Winter Olympics in Calgary. Edwards faced a lot of adversity as he worked toward his dream of becoming an Olympian.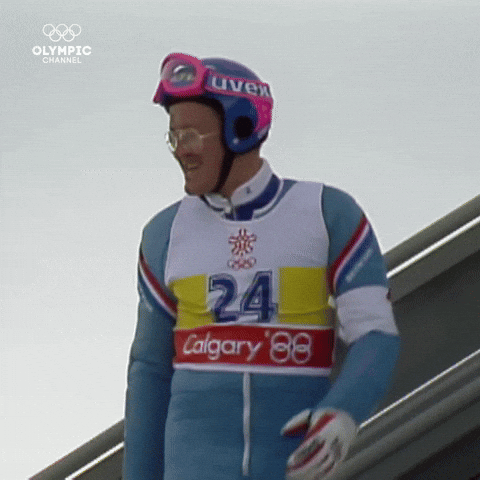 RELATED: "I will run faster than ever before." Positive self-talk proves most effective form of motivation
The film ends with a quote by Pierre de Coubertin, founder of the modern Olympics, which says, "The important thing in the Olympic Games is not to win, but to take part. The important thing in life is not triumph, but the struggle. The essential thing is not to have conquered but to have fought well." As runners, a lot of us might place too much importance on the end result in a race, but that's not what's most important—if we've given our best effort, we should be proud. 
Check out the latest buyer's guide:
Time to take advantage of holiday discounts